VAH Consulting was founded in 2009 by the experienced trainer Gauthier Van Assche.
In addition to providing training, our trainers are also active in organizations as sales coach, sales managers, interim managers. Thus they are always with both feet in reality. You can talk the talk, but you have to also walk the walk.
VAH Consulting is active in Belgium, the Netherlands, Luxembourg, France, England, Eastern Europe, the Middle East (Saudi-Arabia, Turkey, Egypt,…).
Our focus is on a long-term partnership with our customers. This is achieved by using excellent trainers with a rich experience in combination with our 3D method: guarantee for an ROI (return on investment), even for soft skills training.
Our mission : Growth as a fully-fledged person, seller and manager.
There are 2 essential things that apply in development:
Technique & Audacity
Thanks to our experience, we know that knowledge transfer alone does not lead to the necessary results.
Our trainers / coaches will get people moving thanks to their challenging approach and years of experience.
Their mental attitude is strengthened with applicable techniques and a true power boost!
OUR "ENLIGHTEN" TRAINING METHOD
If you fail to prepare you prepare to fail.
This approach is of great importance and ensures that we are always right on spot. We focus on a quick but efficient preparation that will ensure that the training fully meets your current needs and expectations for tomorrow's challenges.
In addition, we can conduct an online survey of the participants before each separate session, in order to be able to respond to each individual need and thus free up time during training on exercises instead of completing assessments.
Knowledge is potential power. Knowledge in action is real power.
How does your organization and your employees get the expected final results of the training?
During the training, the participants find themselves in the same situation as in their reality. This has the advantage that the transfer of the techniques and models is facilitated and that the motivation and participation of the participants is also increased.
The training focuses on 3 areas:
Knowledge or knowing.
Skills or doing right
Attitude or willingness / ability to do.
Repetition is the mother of all skills
How do you prevent your employees from falling back into their old habits after the training?
Learning to unlearn old habits and strengthen the new ones is a quality that a trainer must be able to offer. Humans are creatures of habits. And, we believe in Pavlov (conditioning).
Our trainer will determine the necessary tools that will ensure a lasting result in the long term.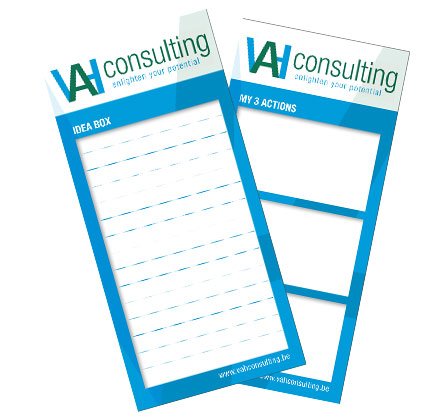 Would you like more information about our services? Feel free to ask.